Like many of you, KLH rings in the new year by celebrating its achievements and committing to new goals.  2016 brought significant growth to our firm and we are thankful for the many partnerships that made it possible. As we endeavor to build upon our success in 2017, we wish to recognize our most notable 2016 achievements.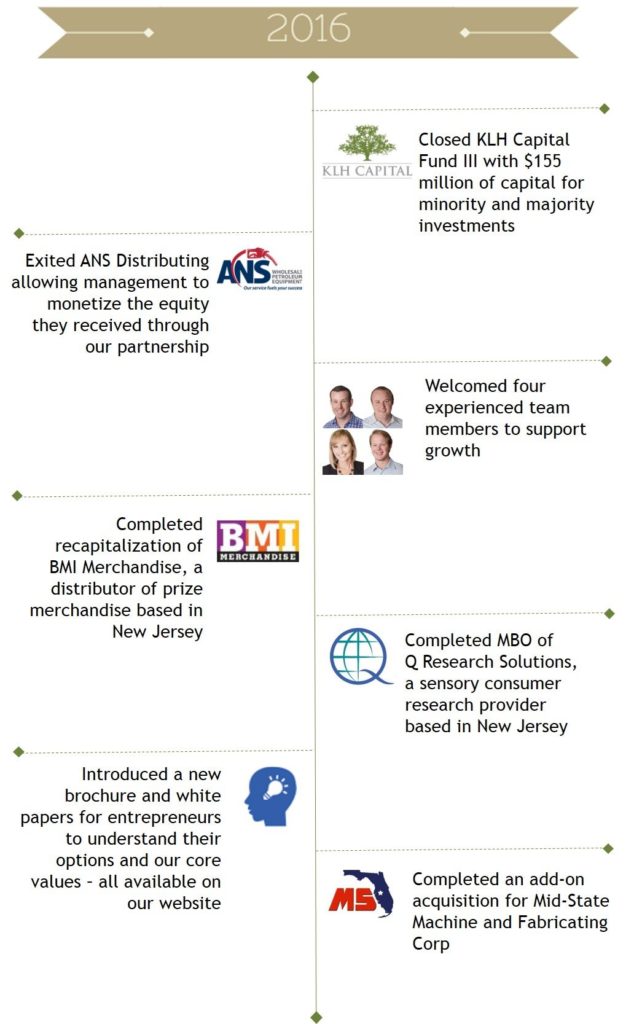 We look forward to working with you as we achieve new milestones in 2017.
ABOUT KLH CAPITAL
KLH Capital is a fully capitalized SBIC private equity fund managing $320 million across three funds.  We make majority and minority equity investments in value added distribution, specialty service and niche manufacturing companies based in the U.S. with at least $10 million of revenue and $2 million of EBITDA.  During our nearly 30-year business tenure, we have completed more than 130 transactions giving us the experience and background to successfully nurture growing companies and create value for owners.