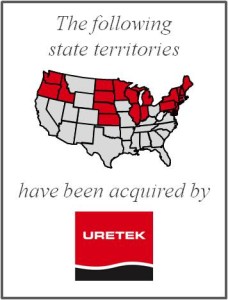 KLH Capital is pleased to announce that Uretek Holdings, Inc. ("Uretek"), a portfolio company of KLH Capital, has completed the acquisition of 23 additional state territories, increasing its total service area and operations to 31 states.
KLH originally invested in Uretek in 2011 to support a management buyout by CEO Kathleen Shanahan to acquire the existing business and territory of Florida. Throughout 2012, Uretek expanded its footprint to seven additional states in a series of three acquisitions. Now in 2013, the Company has become a national firm capable of providing consistent service to its customers across most of the country.
"We have developed a business model that works to aggressively bring Uretek's products to the market, expand our brand and footprint, and implement a strong operational foundation behind a technology we believe can develop into the go-to solution for foundation and structural stabilization," states CEO Kathleen Shanahan. "We are very thankful for the continued support and guidance of KLH Capital over the past several years while we have built this business into a national enterprise."
Hill Ward Henderson served as legal counsel to the Company in the transaction.